2.5 64mm UNIVERSAL HEAVY DUTY TURBO EXHAUST PIPE SLEEVE JOINT JOINER RING CLAMP
New MagnaFlow Universal
Stainless Steel Heavy Duty
Exhaust Band Clamp


1 x Clamp TORCA SS 1.25"
2.5in.

Item is designed to clamp from 2.74in (69mm) down to 2.5in (63.5mm)


MagnaFlow AccuSeal̴å¬ stainless steel exhaust band clamps. Compared with conventional U-clamps and flat band clamps, these high torque clamps offer a much tighter seal by using a reaction block that transfers bolt torque into clamp strength assuring a tight seal all the way around. With the addition of these exhaust band clamps, the installation and removal time of your exhaust system is drastically cut down. Available in various sizes ranging from 2" all the way up to 5" and backed by MagnaFlow's lifetime warranty, we're sure there's an application to fit your band clamp needs.



MagnaFlow Part Number:- 10162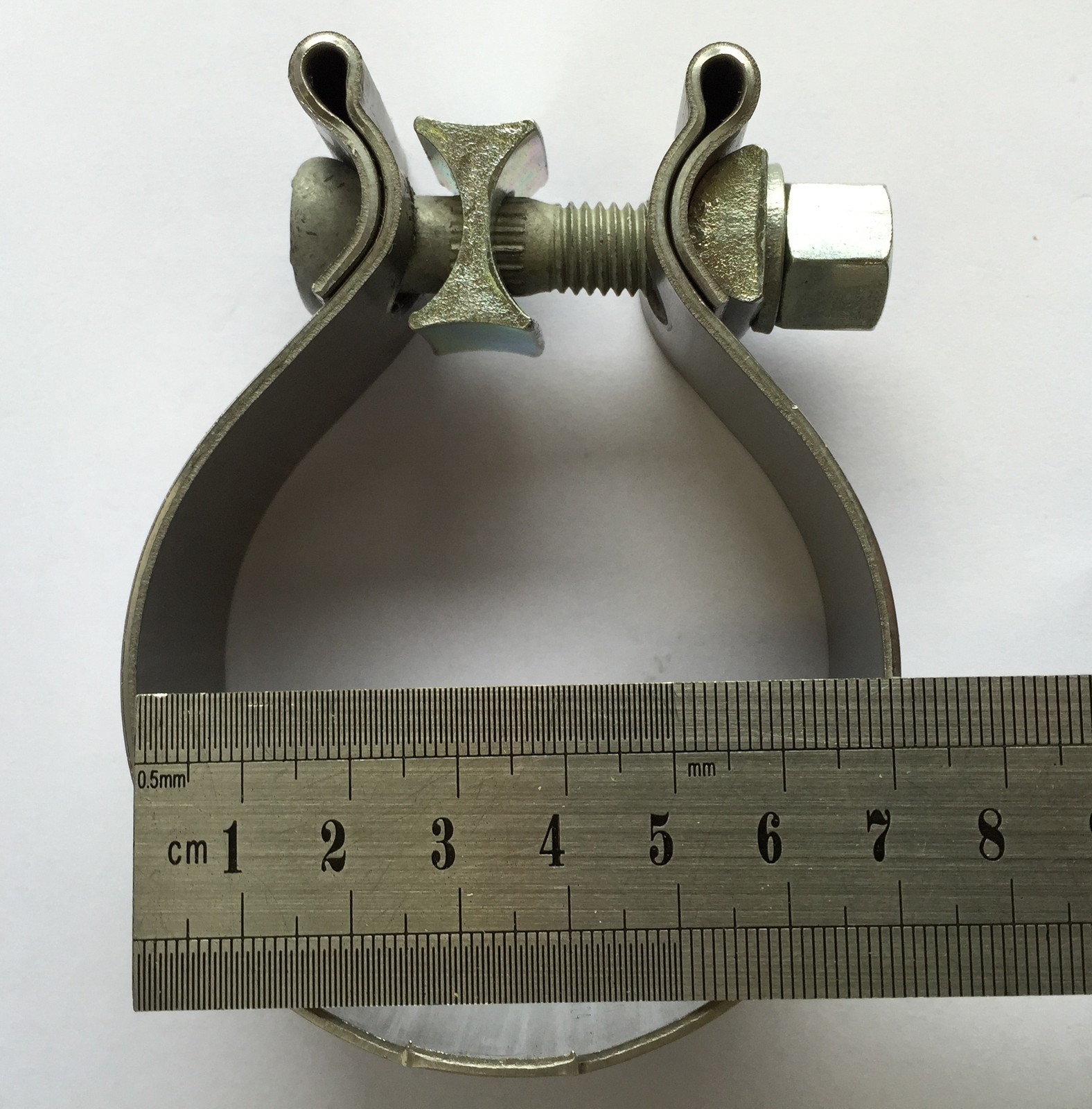 **Quality Manufacturer**

**Overnight Delivery**

**Brand New**


̴Ì_
Important

Please Note: This is a Universal Product for a professional fit and finish. Please check specifications are suitable to your exhaust design before ordering.
We welcome your calls & enquiries.

Telephone: 0121 288 2561
Email: sales@nemesisuk.com
Payment Accepted by PayPal, or major credit and debit cards.
Thank you for looking.
Fast Spares UK is a trading name of Nemesis UK Performance Ltd

̴Ì_